The Kaiser Permanente Labor Management Partnership (LMP) is the largest and most comprehensive labor management partnership in the country.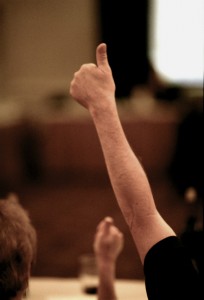 Kaiser Permanente and the Coalition of Kaiser Permanente Unions formed the LMP in 1997 after years of labor turmoil within KP and competitive pressures within the health care industry.
Two years earlier, 26 local unions representing Kaiser Permanente workers had joined together in the coalition to improve and coordinate bargaining strategy. The LMP has not only transformed the relationship between KP and coalition unions but also the organization as a whole.
Today, the LMP covers more than 100,000 union-represented employees in 28 local unions—about 80 percent of all union-represented employees at Kaiser Permanente—as well as 14,000 managers and 17,000 physicians in California, Washington, Oregon, Colorado, Georgia, Hawaii, Virginia, Maryland and Washington, D.C.
The partnership is widely recognized for its unique approach and results, which are models for other health care organizations and unions. Workers have a real voice at work. Employees who do the job every day offer some of the best solutions to improve quality, service and affordability for Kaiser Permanente's members and patients.
Learn more about the Labor Management Partnership
•    History of the LMP
•    The Value Compass
•    Unit-based teams
•    LMP videos
•    Workforce planning and development
•    Total Health Incentive Plan